Practice

your putt anytime!

Artificial putting greens are the latest rage to hit the market. It is estimated that approximately two thirds of your strokes are used around the green. With all this emphasis now focused on the short game, there is no better way to practice your game and lower your score then by having your own personally designed, private, artificial putting green! Synthetic turf putting greens are not only for professional clubs; they are now appearing in an increasing number of household gardens as the interest in golf continues to grow throughout the world. For homeowners wishing to pack more golf into their lives­—a synthetic putting green is the way to go.

Installed using expert, proven, construction techniques, our Putting Greens will give you the features you find on your favorite course, right at home. Each of our putting greens deliver the most realistic golf surface available, with each green custom designed and installed to meet your expectations.

WHY GET A PUTTING GREEN?
High performance putting greens for any setting
Fun for the whole family
Drastically improve your golf game
Used by professionals, teachers, tour players, and numerous top rated facilities
Unmatched variety to fit any and every golfer
Beautiful lifelike appearance
It will stay perfectly green and manicured for years to come and the only maintenance required is a leaf blower to remove mother nature's debris.
PUTTING GREEN INSTALLATION FRANKLIN
Are you in Franklin, Brentwood, Spring Hill, Nolensville, or surrounding areas? Call us today for an estimate. We will work with you on a customized putting green for you help work on your game, in the privacy of your own home. The best part is you do not need a full-time greenskeeper to maintain it! We want to help create your very own golf paradise right in your own backyard and practice like the pros.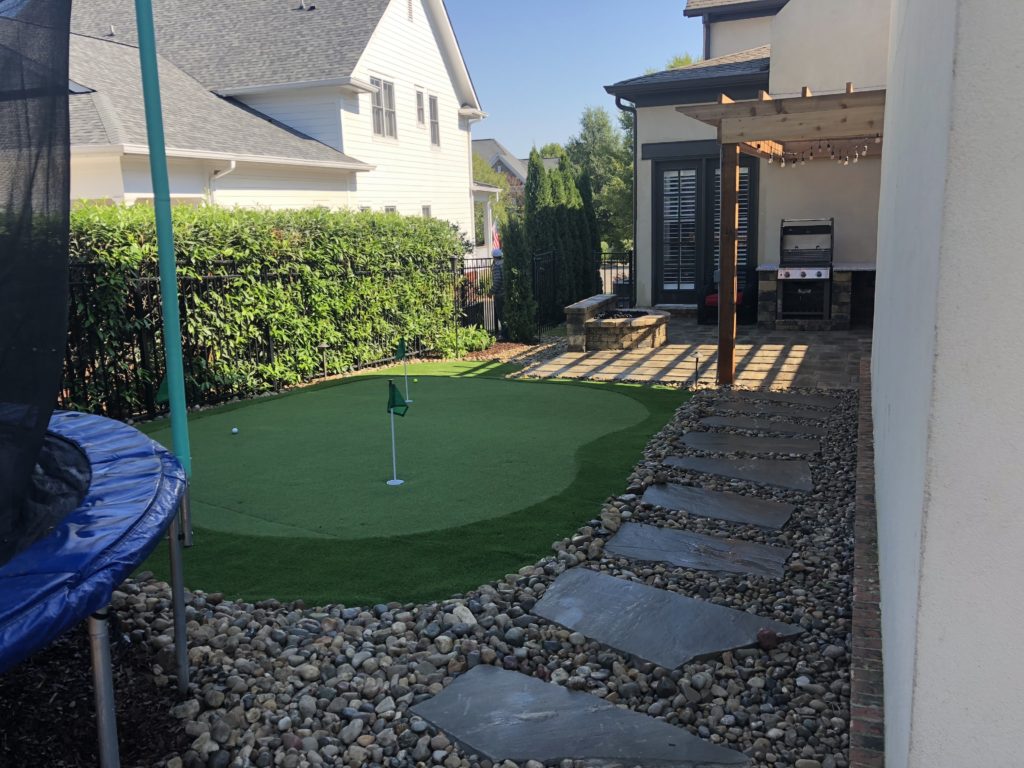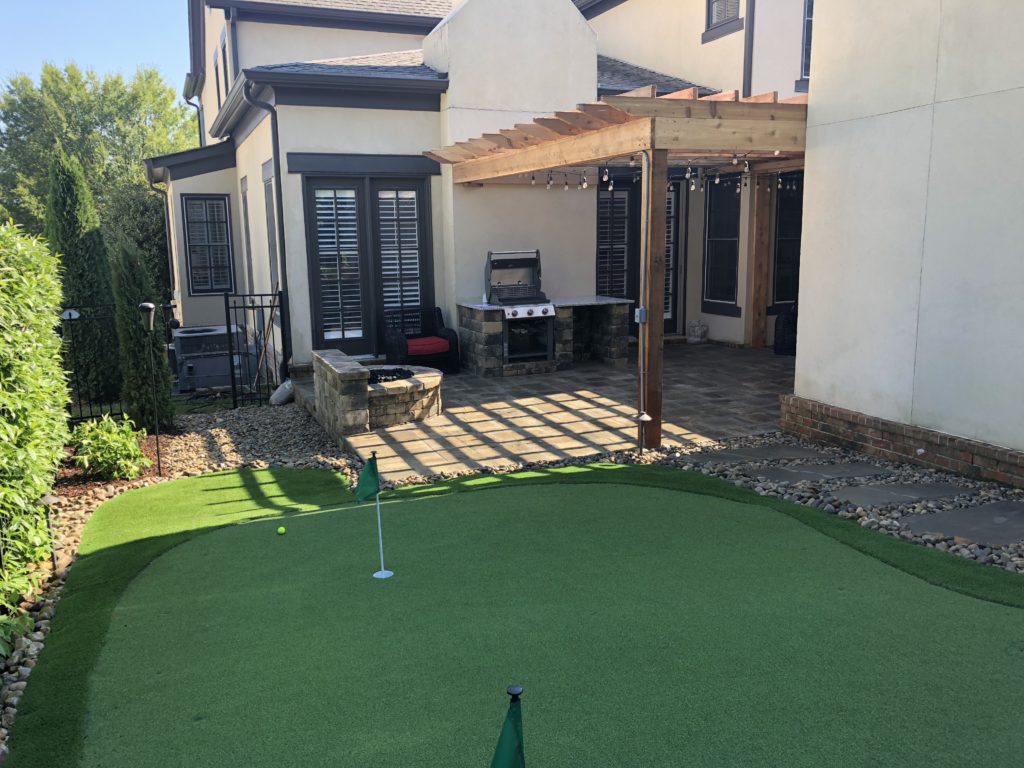 Design Your Backyard Oasis
The only limitation is your imagination! We can bring your ideas to life and help you enjoy the backyard of your dreams.
  Start with your plan (or ours!)
  Set a budget
  Determine specific style and features
  Get estimates from qualified installers ONLY