Maintain

a beautiful landscape.

Green Scene Irrigation and Landscaping is the first choice in Franklin for all your lawn care and lawn maintenance needs. We do everything from landscaping and lawn care to outdoor lighting, patio installation and much more.

FRANKLIN LAWN CARE CAN ADD VALUE TO YOUR HOME

Whether you'd like to maintain your lawn to keep up a beautiful presentation of your landscape, or you're in need of some additions for your lawn to improve the overall look, Green Scene's projects can increase your property's value.

Our lawn maintenance service and plant installation as well as our landscape design are among the top requested in the Franklin area. Although our lawn care and maintenance services are in high demand, our landscape design and outdoor living spaces are also among the highest quality you can find in Williamson county.

KEEPING UP YOUR LAWN

At Green Scene we offer a wide variety of services to suit your precise needs. Our lawn care and lawn maintenance services may extend beyond mowing, depending on what you're looking for. In fact, our goal is to find out what you need and provide you with the best service to get the job done right.

If you're not sure what you need to keep up your lawn, be sure to ask. Our team of experts have been working in the lawn care industry for years and will be happy to make recommendations according to what it is you'd like to accomplish. There's no project too big or to small.

GREEN SCENE IS YOUR PROFESSIONAL CHOICE FOR INSTALLATION

Our landscape and construction teams work directly with homeowners to design and create balanced and beautiful backyard projects. We'll help you select materials for your formal, relaxed or intimate theme that fit your budget and style. 

We're creative, experienced professionals who understand a budget is a real number! That's Green Scene Irrigation and Landscaping.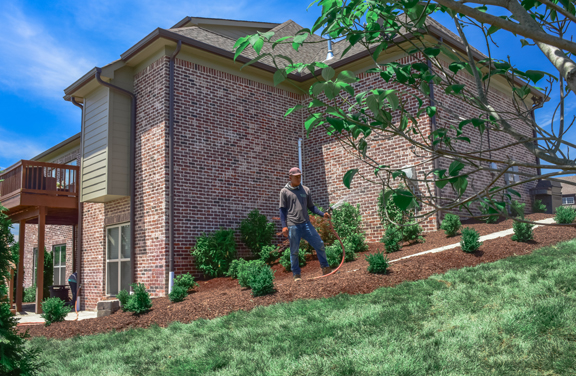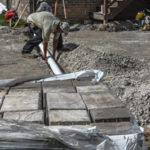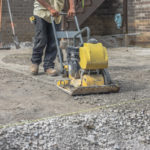 Design Your Backyard Oasis
The only limitation is your imagination! We can bring your ideas to life and help you enjoy the backyard of your dreams.
 Start with your plan (or ours!)
 Set a budget
 Determine specific theme with lighting, gas or water features
 Select preferred design materials
Consider long term hardscape plan