Create

a beautiful landscape.

Green Scene Irrigation and Landscaping is the first choice in Nolensville for all your landscaping, irrigation and hardscape needs. We do everything from lawn are to outdoor lighting, patio installation and much more.

LANDSCAPING ADDS VALUE TO YOUR HOME

Whether you want a complete makeover for your backyard or just interlocking concrete pavers for your walkways or patio, most landscaping projects can increase your property's value.

Our lawn maintenance service and plant installation as well as our landscape design are among the top requested in the Nolensville area. Although our landscaping and irrigation services are in high demand, our patio installation and outdoor living spaces are among the highest quality you can find in Davidson county.

It's important that you plan carefully when choosing hardscape services. Retaining walls, outdoor grills and cooking areas, fireplaces or even fire pits are beautiful, but what you can't see is just as important as what you do see.

CONSIDER ENVIRONMENTAL EFFECTS

You want the perfect outdoor space, but proper site preparation will help you avoid later problems. No matter what design elements you select, take account and review drainage and greenery effects on your property before starting.

And remember, step one is always stabilizing and leveling the construction area with the proper base material. It's not an option. It's critical for the long term success and enjoyment of your hardscape design.

GREEN SCENE IS YOUR PROFESSIONAL CHOICE FOR INSTALLATION

Our landscape and construction teams work directly with homeowners to design and create balanced and beautiful backyard projects. We'll help you select materials for your formal, relaxed or intimate theme that fit your budget and style. 

We're creative, experienced professionals who understand a budget is a real number! That's Green Scene Irrigation and Landscaping.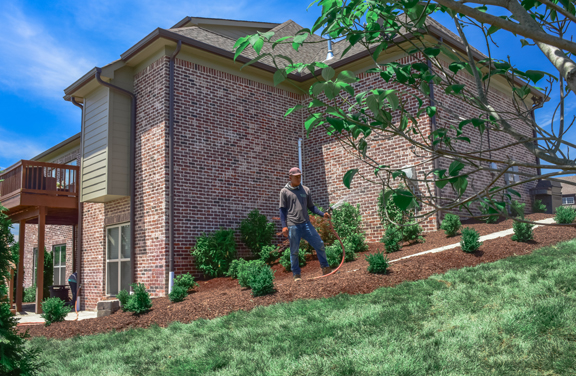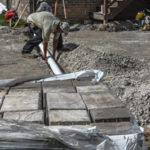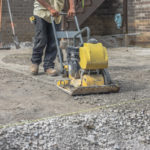 Design Your Backyard Oasis
The only limitation is your imagination! We can bring your ideas to life and help you enjoy the backyard of your dreams.
 Start with your plan (or ours!)
 Set a budget
 Determine specific theme with lighting, gas or water features
 Select preferred design materials
Consider long term hardscape plan